Community Atlas
Gain insight into FlexOffer applications and demonstrations in Europe and share your contribution
Gain Insights
Seek & Match
Present your expertise and swap ideas with people working on flexibilty.
Have a look
The FlexOffer Community:
Time is up. Let's shape the Market for flexibility together!
Are you interested in developing an energy system that works bottom-up?
Let's collaborate to push the market for energy flexibility and exchange experience and technology.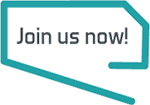 THE GOFLEX PROJECT:
Take a look at the GOFLEX Project
GOFLEX creates an integrated set of technologies, which provides solutions for all market actors who want to use, provide or trade local energy and flexibility on a cloud-based market application.
The project has started with 3 European demonstration sites involving over 400 prosumers from the industry, building and transport sector.
For more information visit our project website.
The FlexOffer Community
My hopes and expectations for the FlexOffer Community
We are convinced that one company or project alone cannot accomplish to make a distributed renewable flexible energy systems a reality in Europe. For that reason, we decided to create the FlexOffer Community and invite all who are interested in working together on the standardisation of flexibility trading to join us.
06.11.2019 | Alexander von Jagwitz, B.A.U.M. Consult
Read our blog